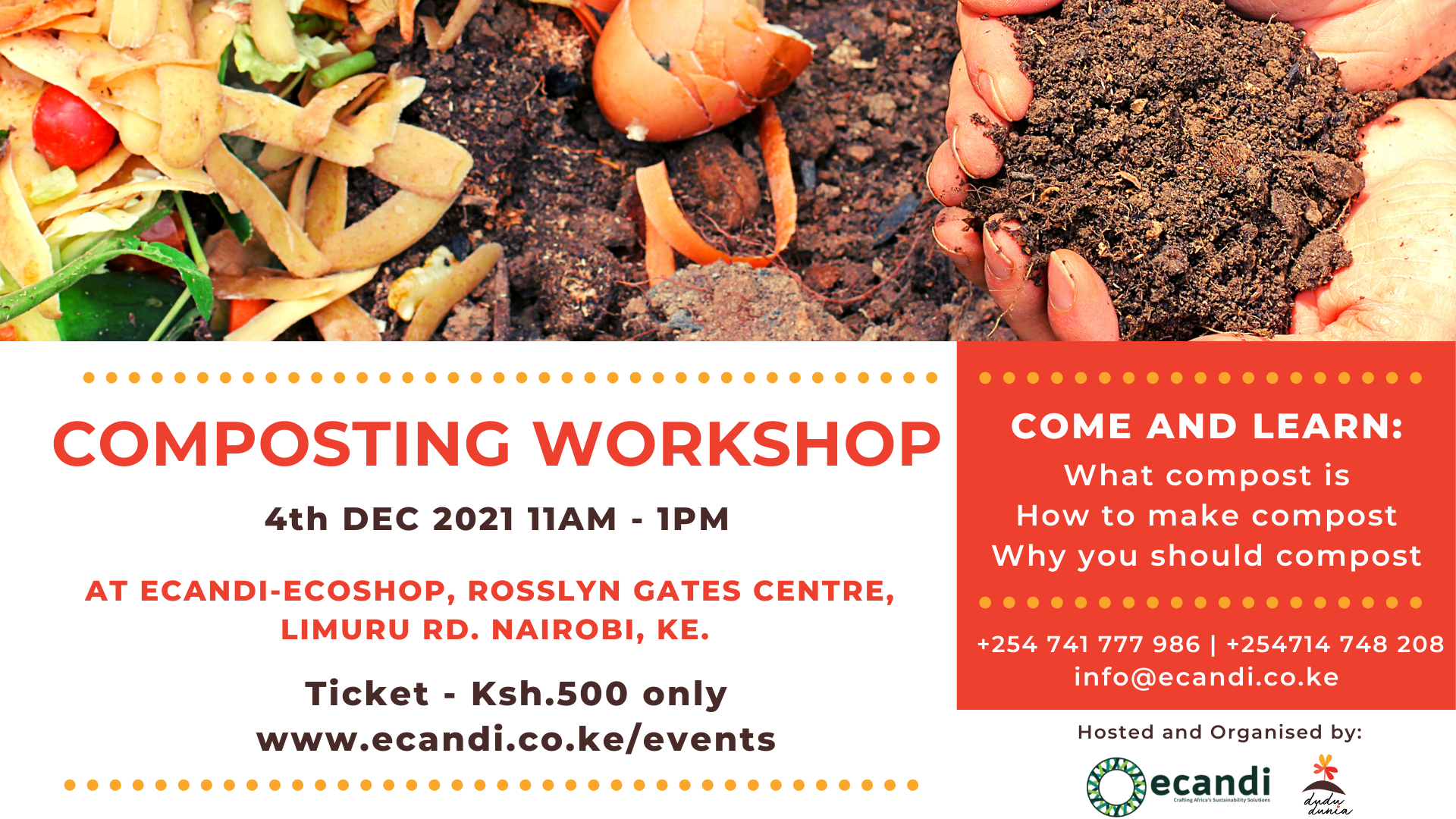 Come learn how to use your kitchen waste to make your very own compost!
For beginners to experienced composters, our practical composting workshop will cover the basics of how composting works, which materials to use, and the different methods and types of compost bins available. For this workshop, Dudu Dunia will teach you how to make compost home be it on your balcony, backyard, or garden using their terracotta composting kits.
The workshop will cover:
What is compost and how it is made,
The environmental benefits of composting,
The basic compost recipe,
Which bin is right for you,
Common composting problems and remedies,
How to use your compost in the garden.
During the workshop you will be able to purchase your chosen home composting products at the eco shop!
This workshop is limited to the first 20 participants.
COVID19 guidelines will be followed.