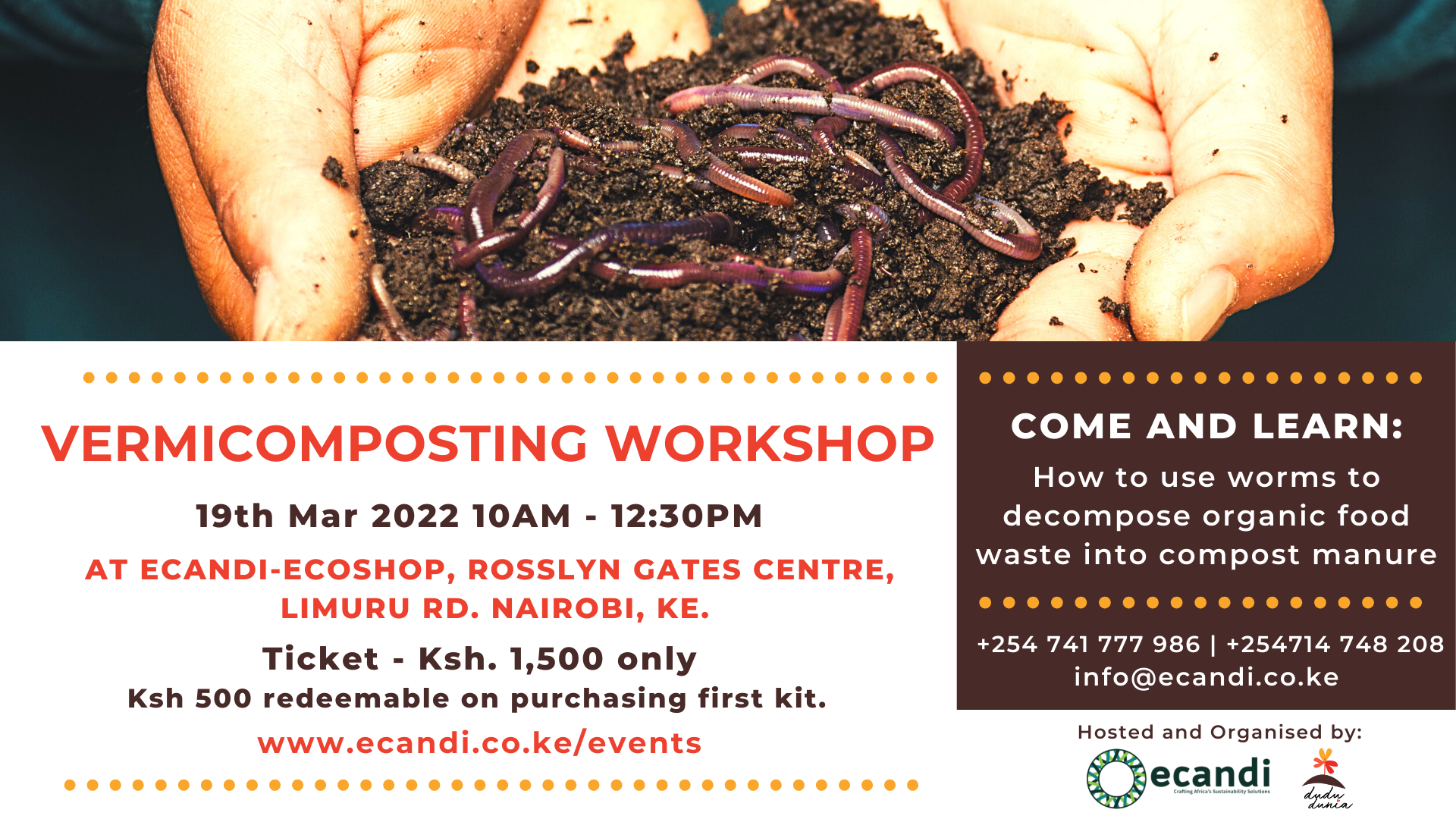 Are you ready to improve your composting?
Vermicomposting, or worm composting, turns kitchen scraps and other green waste into a rich, dark soil by using earth worms called Red Wigglers (Eisenia fetida). Not only is vermicompost rich in nutrients but it is also loaded with the microorganisms that create and maintain healthy soil.
Join us and the Dudu Dunia team this Saturday the 19th from 10am -12pm at our Eco shop for a practical workshop and learn about vermicomposting; using worms to decompose organic food waste, turning the waste into a nutrient-rich material for use in your garden and potted plants.
A ticket is only Ksh. 1,500 of which Ksh. 500 is redeemable when purchasing your first composting kit.
You will learn the basics of vermicomposting, red wrigglers (composting worms) and how to care for and maintain your worm bin throughout the year.
You will be able to start composting your food scraps right away!
*The composting kit and accessories will be on sale at the Eco-shop
This workshop is limited to the first 20 participants.
COVID19 guidelines will be followed.