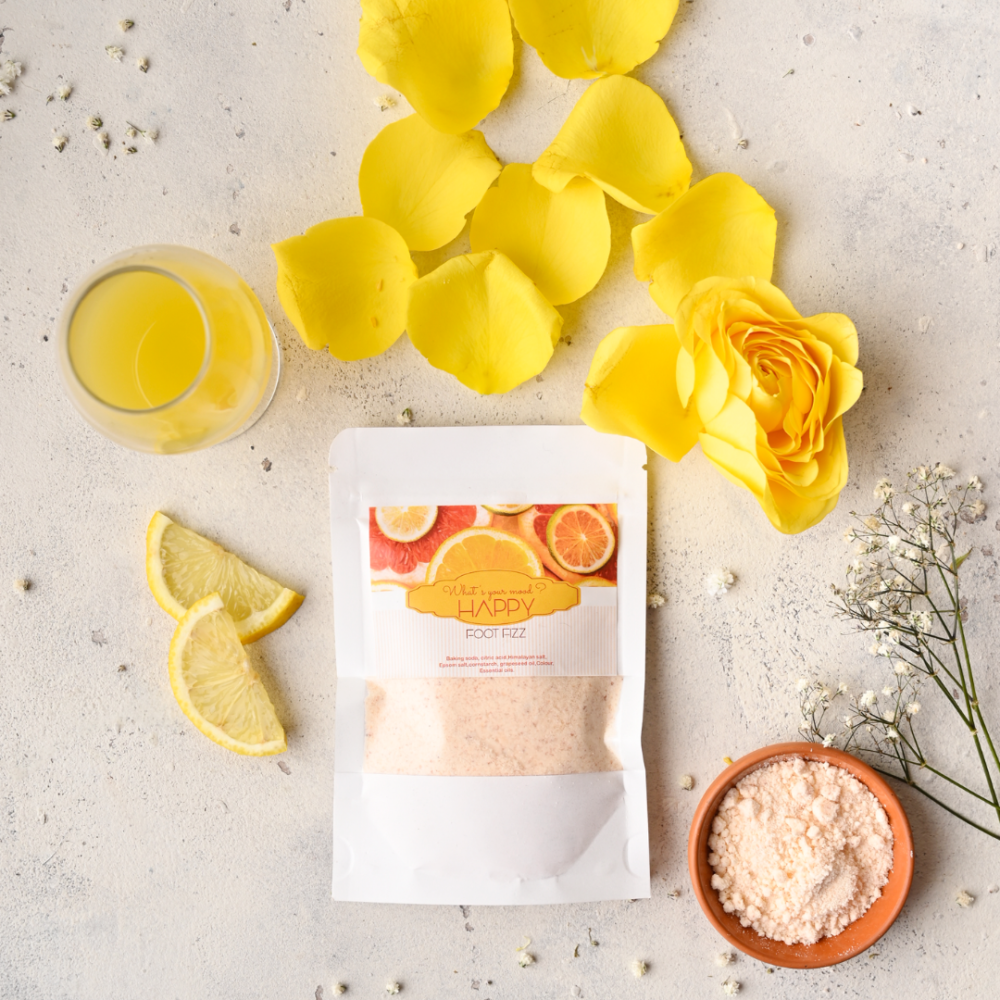 By Earth – Happy Foot Fizz 100g
KShs800.00
This is an orange infused foot soak that fizzes like a bath bomb once it has contact with water.
It leaves your feet feeling soft and fresh while clearing your airways and stimulating your mind. It is best used when one has a flu or when you are having brain fog. This is a fun way to enjoy self care with your little ones as well.
Ingredients: Baking soda, Citric acid, Himalayan salt, essential oils & colour.
Only logged in customers who have purchased this product may leave a review.