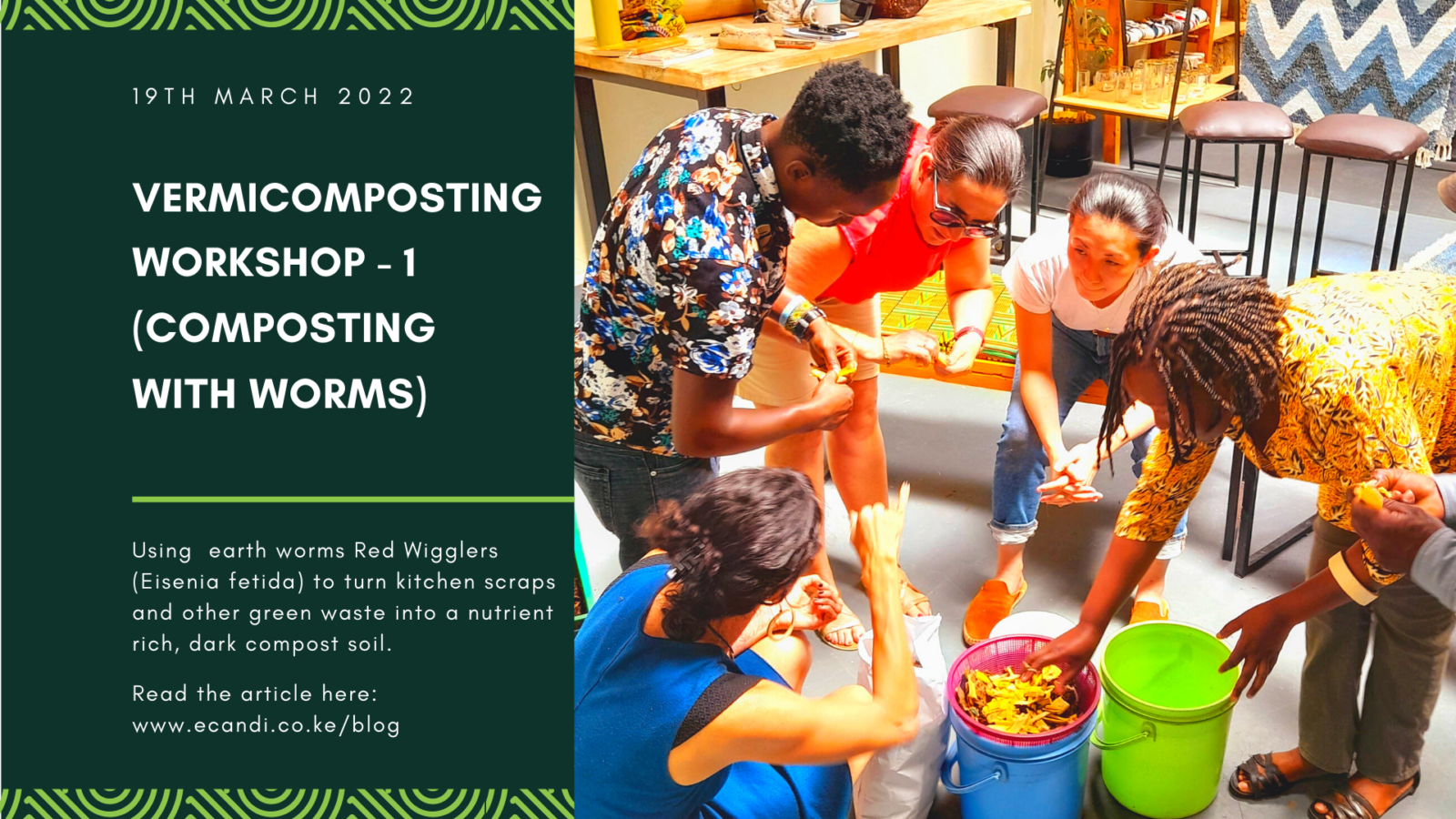 Event: Vermicomposting Workshop (Composting With Worms)
Date & Time: 19th Mar 2022 | 10:00am- 12:00pm
Location: ECANDI Eco-Shop, Rosslyn Gates Centre, Limuru Rd. Nairobi KE.
Highlights of  the Vermicomposting Workshop
This past weekend, ECANDI was delighted to host the DuduDunia Team for the very first vermicomposting workshop at the eco-shop.
The workshop was lead by Maite Guardiola of DuduDunia who took attendees through a practical hand on session.
The main area of focus was vermicomposting, or worm composting. Attendees learnt how to use earth worms called Red Wigglers (Eisenia fetida) to turn kitchen scraps and other green waste into a nutrient rich, dark compost soil.
Here are some photos from the workshop. It was a wonderful group and we all had a really nice time!
Would you like to start composting at home?
Check out the products that we have available at our eco-shop to help you get started:
If you missed this weekends workshop and you would like to attend the next one, be sure to follow us and keep an eye out as we will be hosting more workshops in the coming months.
Keen on more Eco Updates?
You can follow us on social media and subscribe to our mailing list to stay up to date with the latest events at ECANDI.
Happy composting!
– ECANDI