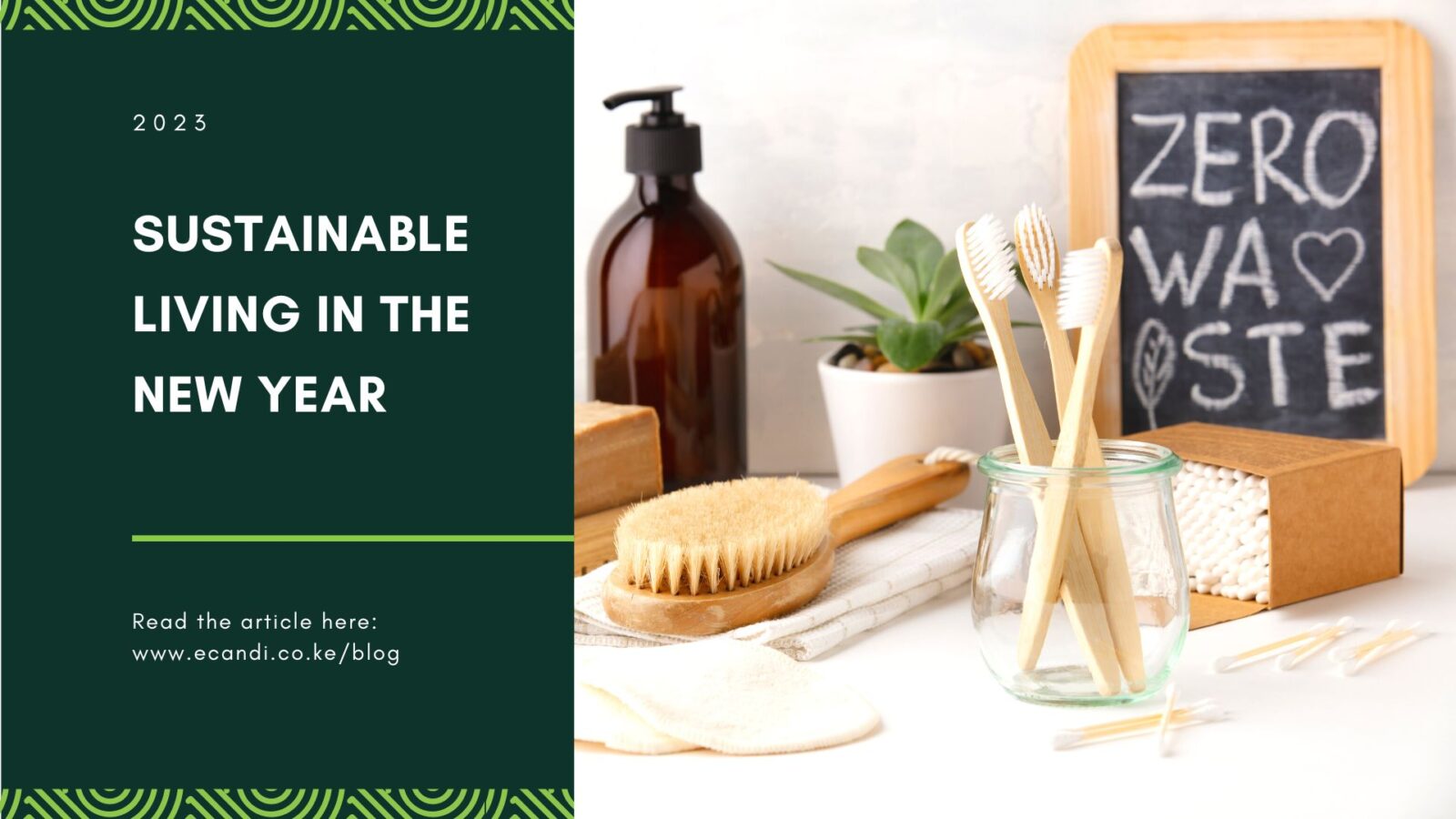 As we welcome in a new year, it's the perfect time to reflect on our goals and how we can live more sustainably. At ECANDI, Nairobi's premiere zero-waste eco-shop, we believe that sustainable everyday living should be easy, but unfortunately, it's not. With fake products, misleading information, and greenwashing, it can be difficult to know what choices are truly eco-friendly. That's where we come in.
At our shop, we offer affordable, sustainable alternatives to everyday products as well as inspire our customers to make more conscious choices in their daily lives. We believe that by taking small steps, we can all make a big difference in the world. That's why we carefully vet every product we carry, ensuring that it meets our strict standards for sustainability.
We source as many products as possible from local businesses, and we also collaborate with a wide range of partners to offer sustainable everyday living options.
So, what can you do to live more sustainably in the new year? Here are a few ideas to get you started:
Make a commitment to reduce your waste: This can be as simple as carrying a reusable shopping bag or water bottle, or as ambitious as committing to a zero-waste lifestyle. At ECANDI, we offer a range of reusable products to help you reduce your waste.
Support sustainable brands: By choosing products from companies that prioritize sustainability and ethical practices, you can make a positive impact on the environment and the global community. At ECANDI, we carefully vet all of our products to ensure they meet our strict sustainability standards.
Shop locally: Supporting local businesses helps to reduce the environmental impact of transportation and supports your community. By choosing products from local sources, you can help to reduce your carbon footprint and strengthen your local economy.
Plant something: Whether it's a houseplant, a vegetable garden or some trees, adding some greenery to your life is a simple way to make a positive impact on the environment. At ECANDI, we have a wide selection of houseplants and potting mix to get you started.
Recycle: Proper recycling can help reduce the amount of waste that ends up in landfills and conserve natural resources. At ECANDI, we offer a recycling drop-off service to make it easy for you to recycle your household waste. Simply bring your recyclables to our drop-off point at Rosslyn Gates Centre Limuru Road, and we'll take care of the rest. We accept all plastics, glass bottles, aluminium cans, clothes and textiles and electronic waste.
Make small changes: Every little bit counts! Committing even making small changes to your daily routine can have a big impact on the environment.
This New Year, consider making a resolution to live more sustainably and make a positive impact on the planet. Visit our eco shop at Rosslyn Gates Centre, Nairobi or browse online to discover our full range of eco-friendly options that are good  for you.
You can also browse and shop online:
Join us in celebrating the new year and living sustainably! Come visit us at our eco shop in Nairobi, or shop online and have your eco-friendly products delivered straight to your door. Make a resolution to live sustainably in 2022 and let ECANDI be your one-stop shop for all your eco-friendly needs.
Keen on more Eco Updates? Follow us on social media and subscribe to our mailing list.
Happy New Year!
– ECANDI